Global Conference 2014 - Speaker Profile
Global Conference 2014 - Speaker Profile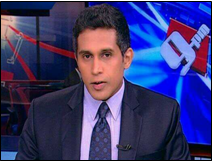 ANAND NARASIMHAN
One of the lucky few who get to make their passion their profession AnandNarasimhan enjoys every moment of his Dream Job. With a Mass Com diploma and an MBA under belt, from sales to advertising to broadcast Anand is one of the few in the media industry who have a 360degree understanding of the dynamics of the business of communication. Winner of Dream Job, he started out as a sports presenter with ESPN in Singapore and branched out into mainstream news with Times Now. One of the Sr Anchors at Times Now Anand is a constant feature on Primetime News Broadcast at the 8pm slot with The Blueprint, from their studios in Mumbai. To change with the times and more importantly "Be the Change" is a philosophy that this 37 year old fully embraces. His favorite quote, "When you really want something, the universe conspires in your favor" - Paolo Coelho. Anand is married to NishaVishwanath who works with the UK Government as the country manager for InvestNI. They recently celebrated their 8th anniversary.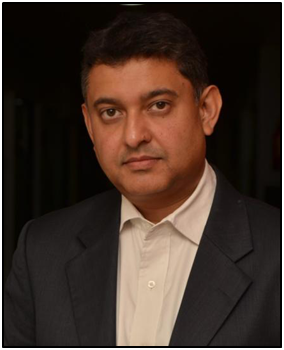 ARUP BASU
Dr. Arup Basu is President and CTO at Tata Chemicals Limited, responsible for New Businesses, Technology and Innovation. His earlier roles have included Head of Corporate Strategy, Member of the BoD of Tata Chemicals Magadi in Kenya, Chief Operating Officer of the Indian Chemicals Business and Unit Head at Haldia Works, West Bengal where Tata Chemicals manufactures its Phosphatic Chemicals and Fertilizers. Arup joined Tata Chemicals from Accenture where he was responsible for business development and managing large-scale projects for clients in the industrial space. Prior to Accenture, he worked in a variety of roles at Indian Aluminium Company and at Tata Motors. Arup holds a PhD in Composite Materials from UMIST, Manchester and a B.Eng. in Materials Science & Engineering from Imperial College, London. He is Vice Chairman – Maharashtra State Council of Confederation of Indian Industry (CII) and Regional Chairman – West of Indian Chemical Council (ICC).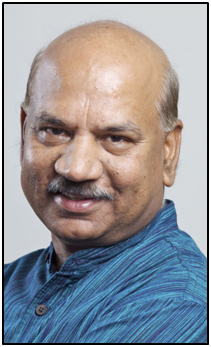 BIKSHAM GUJJA
BikshamGujja is founder of AgSri (ww.agsri.com) a social enterprise working with farmers in improving the productivity of agriculture. AgSri promotes SRI and SSI methods which are very popular with farmers in many countries Prior to establishing AgSri in 2010, Dr. Gujja worked with WWF-International, Gland Switzerland from 1993-2010. He established Freshwater program and initiated several national and international projects. Dr. Gujja was team leader of WWF-ICRISAT project (2004-2010) which worked on improving the water productivity. He was Director of Deccan Development society (1988-1992) Gujja represented WWF in many international forums such as World water forum, World commission on Dams, Ramsar Convention etc. He published extensively on water, agriculture and related subjects. Biksham Gujja has obtained Ph.D., Jawaharlal Nehru University, New Delhi and Postdoctoral Fellow at McGill University.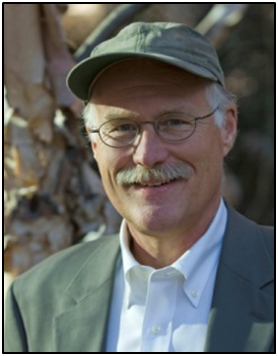 WILLIAM GINN
Bill Ginn is leading The Nature Conservancy's work in impact investing, as a program called NatureVest, and managing special conservation initiatives. During his 18-year tenure with the Conservancy, Ginn has held a number of leadership roles in both U.S. and global programs. Bill has spent over 30 years working for conservation organizations or environmental business and has received many awards for his work, including an honorary doctorate from Unity College, the Governor's Award for Business Excellence, and several U.S. Environmental Protection Agency citations. A thought-leader of the larger conservation community, Ginn is the author of Investing in Nature, a book about engaging the private sector in conservation.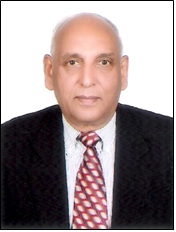 C.K. Varshney
Dr C.K. Varshney is Professor Emeritus, and former Dean School of Environmental Sciences, Jawaharlal Nehru University, New Delhi. Currently, he is an Expert Member of Environmental Appraisal Committees for Nuclear Power Plants of the Ministry of Environment and Forests, Member Board of Governors, Indian Institute of Forest Management (IIFM), Bhopal, and Member of the Governing Council Salim Ali Center of Ornithology (SACON), Coimbatore and member National Wetland Authority, Ministry of Environment and Forests. Professor Varshney, served the Government of India as Secretary, National Committee on Environmental Planning and Co-ordination (NCEPC), which was then the apex body on environmental matters in the government, log before MOEF was formed. He was the founder Secretary of the National Committee for UNESCO's Man and the Biosphere programme (MAB). Dr Varshney was the Member-Secretary of the official Indian delegation to historic Stockholm UN Conference on Human Environment. He was the Leader of the Indian Delegation (appointed by GOI) to the Inter-Governmental Meeting on Ramsar Convention at Groningen, The Netherlands. He has been associated with a large number of international organizations (UNEP, UNESCO, WHO, UNDP, ESCAP, IUCN, WWF). He chaired a UNESCO Task Force, for developing criteria and guidelines for the selection of Biosphere Reserves. He was Chairman Alternate, Committee for Accreditation of EIA consultants. He has taught ecology and environment at BHU, University of Delhi, JNU, IGNOU, SPA and AIT Bangkok. He was a Senior Research Fellow at East-West Centre, Hawaii. Prof Varshney was the National Academic Director of LEED India -- an initiative of the Rockefeller Foundation. He has guided a large number of doctoral and post-doctoral scholars, has authored and edited many books and published over 120 research papers in peer reviewed internationally reputed journals. Professor Varshney is a recipient of "Swami Parnavananda Saraswati Award" for Environmental Sciences and Ecology and "Vasvik Award" for "Environmental Science and Technology".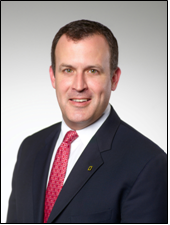 DAVID BENNETT
David Bennett was appointed vice president, development, of the National Geographic Society in August 2014. He oversees all programs that seek philanthropic investments from individuals. These include the International Council of Advisors, principal giving, major gifts, and annual giving. In addition, he leads all National Geographic philanthropic development efforts outside of the United States. This includes developments for the Global Exploration Fund, a new National Geographic initiative to create a network of regional offices to fund grants for scientific research, underwrite innovative exploration programs and present a series of public programs. He joined National Geographic in August 2011 as Vice President, Global Corporate Partnership. In that role, he led the team that builds integrated funding and marketing partnerships with corporations that work with National Geographic to further its mission to inspire people to care about the planet. Prior to joining National Geographic, Bennett was chief advancement officer of Safe Kids Worldwide, an international injury prevention organization. In this role, he was responsible for the fundraising, communications and public policy functions of an organization with over 350 affiliates in the United States and operations in 17 other countries. His previous experience includes serving as vice president of United Cerebral Palsy of America and as director of the Fundraising and Sponsorship Group of Odell, Simms & Lynch, a consulting firm that provides services to nonprofit organizations. Early in his career, Bennett worked in federal politics as a finance director for two United States Senate campaigns and as a fundraiser for a national political party. He is actively involved in community service — he is immediate past chairman and a trustee of the board of Capital City Public Charter School, an award-winning institution in the District of Columbia that serves children from kindergarten through 12th grade. He also is secretary and a member of the board of St. John's Community Services, a nonprofit that serves children and adults with developmental disabilities in four states. A graduate of the University of Virginia, Bennett lives in Washington, D.C.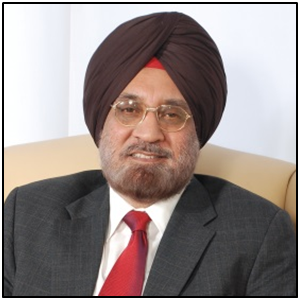 HARPAL SINGH
Harpal Singh is recognized worldwide as a thinker and speaker on the integration of global healthcare. He has a diverse and wide-ranging experience (of over 35 years) in the corporate sector. Currently he is the Mentor & Chairman Emeritus and a member of the Board of Directors of Fortis Healthcare Limited, Fortis Clinical Research Limited, Religare Enterprises Ltd., HealthFore Technologies Ltd., and SRL Diagnostics Ltd. He is also Director of Impact Projects Private Ltd. He was Non-Executive Chairman of India's largest Pharmaceutical Company, Ranbaxy He is and has been associated at the Board level with some of India's most renowned schools which include The Doon School, The Scindia School, the Yadavindra Public Schools and Salwan Public Schools. He is a member of the National Round Table on School Education, a member of the Executive Committee and of the Governing Council of Public Health Foundation of India (PHFI),a member of Board of the Delhi Red Cross Society, a member of the Board of Governors of NIIT University, a member of India-UK Round Table and India-US Strategic dialogue. He is a Trustee of Indian National Association for the Club of Rome.He is a Member of the Board of Wadhwani Initiative for Sustainable Health (WISH). He is Founder and Chairman of NanhiChhaan Foundation. He was also a member of the Board of Governors of IIT, Indore.Currently he is the Chairman, Save the Children India and on the Board of Save the Children International, UK. An alumnus of The Doon School, he is an (Hons.) Graduate in Economics from St. Stephens College, New Delhi. He also holds a Bachelor's degree in Economics and a Masters' Degree in Public Affairs from the CSCH, California U.S.A.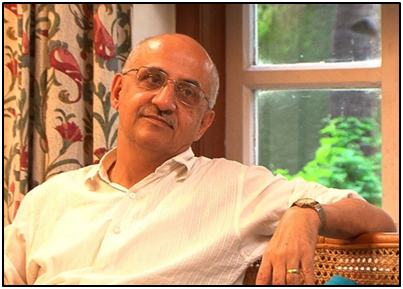 HARSH MANDER
Harsh Mander, social worker and writer, works with survivors of mass violence, hunger, homeless persons and street children. He is Director, Centre for Equity Studies and Special Commissioner to the Supreme Court of India in the Right to Food case. He is the founder of the campaigns Aman Biradari, for secularism, peace and justice; Nyayagrah, for legal justice and reconciliation for the survivors of communal violence; Dil Se, for street children, and 'Hausla' for urban homeless people. He is a founding member of the National Campaign for the People's Right to Information. He worked formerly in the Indian Administrative Service in Madhya Pradesh and Chhattisgarh for almost two decades.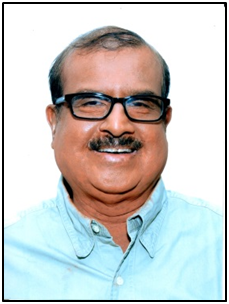 K. M. CHANDRASEKHAR
Shri K. M. Chandrasekhar, former Union Cabinet Secretary is presently Vice Chairman of the Kerala State Planning Board, a position of the rank of State Cabinet Minister. He is also President of the SreeChitraTirunal Institute for Medical Science, an Institution of National importance under the Ministry of Science and Technology and member of a High Level Committee appointed by the Ministry of Railways for restructuring Indian Railways. Besides, he is a member of the Board of Directors of Federal Bank and has been publishing articles in several newspapers.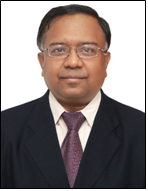 K.R. VENKATADRI
KR Venkatadri is Chief Operating Officer for Rallis India Limited, a Tata Enterprise since April 2011. Prior to taking over as COO, he was Executive Vice President- Sales & Marketing of Rallis. He has held the positions of Vice President Domestic Business and Vice President - International Business in Rallis.
Mr. Venkatadri moved to Rallis in October 2006 prior to which he was handling the Strategy & Business Development function for the Innovation Centre in Tata Chemicals Limited (TCL).
Mr. Venkatadri began his career with Hindustan Lever Limited in 1991 as a Management Trainee and had a long stint of 13 years with Unilever India. In Unilever India, he has worked in various wide-ranging assignments ranging from heading the Factory Commercial Operations to Management Accounting to Planning & Distribution. He was part of the Unilever Corporate Audit Team. In 2000, he moved to head the sourcing function in HLCL – Fertilizer & Chemicals business handling a procurement value of over 200 Million USD. He moved into Tata Chemicals following the merger with Tata Chemicals in 2004.
Mr. Venkatadri holds a Mechanical Engineering Degree from VJTI (Mumbai University) and went on to do his PG in Business Management from IIM Lucknow, where he graduated as the topper of the batch and securing the Institute's Gold Medal.
In his 13 year stint in Unilever, he has attended a number of national/international training programs and workshops and also attended a number of international audit workshops. Within the Tata Group, he attended the Tata Group Senior Leadership Seminar in January 2006 and NYU – Stern – Long Term Firm Value Creation in 2010.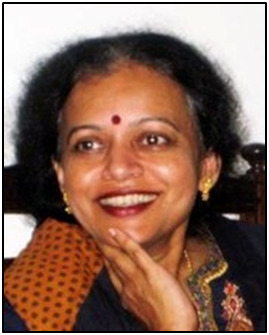 LEENA SRIVASTAVA
Leena Srivastava is currently the Vice Chancellor of the TERI University inaddition to being the Hon Executive Director at TERI, New Delhi. Dr. Srivastava is a member of various committees and Boards both at theinternational and national levels. Dr. Srivastava is on the Editorial Boardsof various international journals dealing with energy and environmentissues and has a number of publications to her credit. She has a Masters inEconomics from the University of Hyderabad and a Ph.D in Energy Economicsfrom the Indian Institute of Science in Bangalore, India.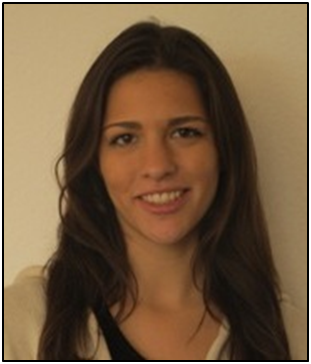 LORENA FISCHER
Lorena Fischer has been working for the World Future Council (WFC), a charitable foundation based in Hamburg, since October 2012. Before, she worked at United Nations Environment Programme in the Sustainable Production and Consumption Branch. Her academic background lies in economics. At the World Future Council she is responsible for initiating knowledge transfers of the successful food security policy framework of the Brazilian city Belo Horizonte, a pioneer in the right to food and municipal governance for food security.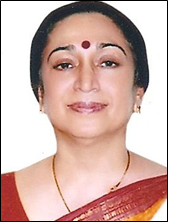 MEENAKSHI GOPINATH
Meenakshi Gopinath is currently Founder and Director of WISCOMP (Women in Security, Conflict Management and Peace), an initiative that seeks to promote the leadership of South Asian women in the areas of peace, security and regional cooperation. She is also Mentor of Lady Shri Ram College, New Delhi. She was the first woman to serve as member of the National Security Advisory Board (NSAB) of India.
Dr. Gopinath is a member of multi-track peace initiatives in Kashmir and between India and Pakistan including the Neemrana Peace Initiative and the Pakistan India Peoples' Forum for Peace and Democracy. She has authored among others Pakistan in Transition, and co-authored Conflict Resolution – Trends and Prospects, Transcending Conflict: A Resource book on Conflict Transformation and Dialogic Engagement and has contributed chapters and articles in several books and journals on Gandhi, the politics of Pakistan, the arts Conflict Resolution, Gender and Peace Building et al. Her interests include issues of human rights and gender, conflict transformation and Buddhist and Gandhian philosophy. In recognition of her contribution to the field of women's education and empowerment, she has received several awards including the Padma Shri Award, Indira Priyadarshini Gandhi Award, the Rajiv Gandhi Award for Excellence in Education and the Mahila Shiromani Award and the Delhi Citizen Forum Award and Qimpro Platinum Standard Award for Education and Celebrating Womanhood South Asian Recognition Award for Social Harmony and International Lifetime Achievement Award – 2009 for outstanding work in the field of justice, Equity, Peace and Progress and the L.M. Singhvi fellowship Award at the David Davies Memorial Institute of International Studies (DDMI), University of Wales, Aberystwyth, Award of Honorary Doctorate Degree for significant contribution to the education of women and the commitment to fostering global peace through Conflict Resolution, La Trobe University, Australia and Honorary Adjunct Professor, La Trobe Asia, La Trobe University, Australia.
Dr. Gopinath serves on the Governing Boards of research institutes, NGOs, educational institutions and Corporate bodies. She also is a member of The Club of Rome, member of the UGC, the Indo German Consultative Group and Track Two initiatives in the South Asian region. She has been a Fulbright scholar and has received several fellowships including the Australian International Education Foundation Fellowship (1996-97) and the University Grants Commission Indo-Israel Exchange Fellowship (1994-1996) among others.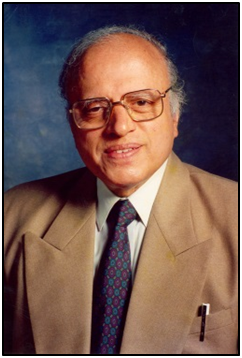 M S SWAMINATHAN
Professor M S Swaminathan has been acclaimed by the TIME magazine as one of the twenty most influential Asians of the 20th century and one of the only three from India, the other two being Mahatma Gandhi and Rabindranath Tagore. He has been described by the United Nations Environment Programme as "the Father of Economic Ecology" because of his leadership of the ever-green revolution movement in agriculture and by Javier Perez de Cuellar, Secretary General of the United Nations, as "a living legend who will go into the annals of history as a world scientist of rare distinction". He was Chairman of the UN Science Advisory Committee set up in 1980 to take follow-up action on the Vienna Plan of Action. He has also served as Independent Chairman of the FAO Council (1981-85) and President of the International Union for the Conservation of Nature and Natural Resources (1984-90). He was President of the World Wide Fund for Nature (India) from 1989-96. He also served as President of the Pugwash Conferences on Science and World Affairs (2002-07), President of the National Academy of Agricultural Sciences (1991-96 and 2005-07) and Chairman, National Commission on Farmers (2004-06). He was a trustee of Bibliotheca Alexandrina in its formative years.
He served as Director of the Indian Agricultural Research Institute (1961-72), Director General of Indian Council of Agricultural Research and Secretary to the Government of India, Department of Agricultural Research and Education (1972-79), Principal Secretary, Ministry of Agriculture (1979-80), Acting Deputy Chairman and later Member (Science and Agriculture), Planning Commission (1980-82) and Director General, International Rice Research Institute, the Philippines (1982-88).
A plant geneticist by training, Professor Swaminathan's contributions to the agricultural renaissance of India have led to his being widely referred to as the scientific leader of the green revolution movement. His advocacy of sustainable agriculture leading to an ever-green revolution makes him an acknowledged world leader in the field of sustainable food security. The International Association of Women and Development conferred on him the first international award for significant contributions to promoting the knowledge, skill, and technological empowerment of women in agriculture and for his pioneering role in mainstreaming gender considerations in agriculture and rural development. Professor Swaminathan was awarded the Ramon Magsaysay Award for Community Leadership in 1971, the Albert Einstein World Science Award in 1986, the first World Food Prize in 1987, and Volvo, Tyler and UNEP Sasakawa Prize for Environment, the Indira Gandhi Prize for Peace, Disarmament and Development in 2000 and the Franklin D Roosevelt Four Freedoms Medal, the Mahatma Gandhi Prize of UNESCO in 2000 and the LalBahadurSastri National Award (2007). He is the recipient of Padma Shri (1967), Padma Bhushan (1972) and Padma Vibushan (1989).
Professor Swaminathan is a Fellow of many of the leading scientific academies of India and the world, including the Royal Society of London and the U S National Academy of Sciences. He has received 73 honorary doctorate degrees from universities around the world. The most recent honorary DSc Degree is from the University of Faislabad, Pakistan, which is one of the oldest Agricultural Universities in the sub-continent. He currently holds the UNESCO Chair in Ecotechnology at the M S Swaminathan Research Foundation in Chennai (Madras), India. He was a Member of the Parliament of India (Rajya Sabha), during 2007-13.
During 2010-13, he chaired the High Level Panel of Experts (HLPE) for the World Committee on Food Security (CFS). He also Chairs the Task Force set up by the Ministry of External Affairs to oversee the projects undertaken in Afghanistan and Myanmar in the field of agriculture.
During 2013, Prof Swaminathan received the Indira Gandhi Award for National Integration and Greatest Global Living Legend Award of NDTV. He was also elected at the 20th International Congress of Nutrition held at Granada, Spain, "as Living Legend of International Union of Nutrition Sciences". He received the Life Time Achievement Award at the 9thNutra Summit in Bangalore.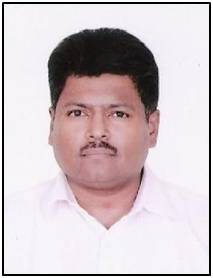 MANAS K SATPATHY
Manas is the Executive Director of PRADAN, a well-knownnon-profit organization promoting rural livelihoods and empowering village communities. PRADAN is working directly with more than one million people now in 5,000 villages across seven of India's poorest States. He joined PRADAN in 1990 and has supported PRADAN teams across regions to deepen livelihoods of rural poor. He has earned his M Tech Degree in Water Resources Development and Management from IIT, Kharagpur and B Tech in Civil engineering from NIT, Rourkela.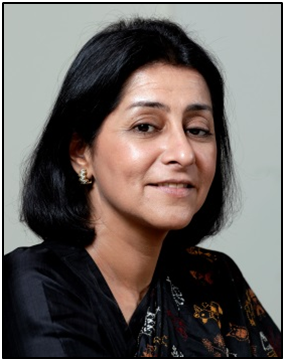 NAINA LAL KIDWAI
NainaLalKidwai is Executive Director on the board of HSBC Asia-Pacific and Chairman India.With assets of US$2,671bn at 31 December 2013, the HSBC Group is one of the world's largest banking and financial services organizations with a presence in 75 countries including all the BRICS countries. She is Non-Executive Director of Nestle S.A. and Immediate Past President of the Federation of Indian Chambers of Commerce and Industry (FICCI). She is a member of various government committees for Trade & Industry; the Governing Board of National Council of Applied Economic Research; the National Institute of Bank Management; Global Advisor Harvard Business School and the Chair of its India Advisory Board; World Economic Forum's Global Agenda Council on Climate Change and Vice Chair of the Water Council; andAdvisory Council of the Inquiry of United Nations Environment Program (UNEP).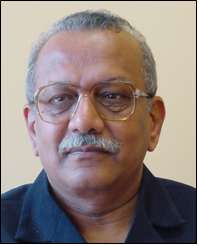 NITIN DESAI
Mr. Nitin Desai, a graduate of LSE, taught economics at two UK Universities, worked briefly in the private sector, had a long stint as a government official in India and then joined the UN in 1990 from where he retired in 2003. In India he was in the Planning Commission (1973-88) and later in the Ministry of Finance as the Chief Economic Adviser (1988-90). In the UN, where he was Under Secretary General for Economic and Social Affairs, his major work was the organization of a series of global summits, notably the Rio Earth Summit (1992), the Copenhagen Social Development Summit (1995), the Monterrey Finance and Development Summit (2002) and the Johannesburg Sustainable Development Summit (2002).
After his retirement he has been involved in a variety of public policy activities nationally and internationally. He continued to assist the UN until December 2010 as Special Adviser on Internet Governance to the UN Secretary General and the chair of the multi stake holder group that organises the annual Internet Governance Forum. He is a member of the Prime Minister's Council on Climate Change and the National Broadcasting Standards Authority. He is an Honorary Fellow of the London School of Economics and Political Science. He is the chair of the Governing Board of the Institute of Economic Growth and the Governing Council of the CUTS Institute of Regulation and Competition. He is associated with many other NGOs and is a member of the Board of Trustees of the World Wide Fund for Nature International, the Board of Directors of Shakti Sustainable Energy Foundation and the Executive Council of the Nehru Memorial Museum and Library. He writes a monthly column in the Business Standard.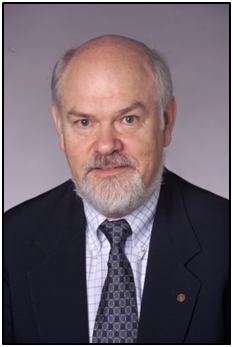 NORMAN UPHOFF
Norman Uphoff has been a professor of government and international agriculture at Cornell University, USA, since 1970. He served as chair of Cornell's Rural Development Committee, 1971-1990; director of the Cornell International Institute for Food, Agriculture and Development, 1990-2005; and director of the Cornell Institute for Public Affairs, 2010-2014. Recent edited books include Agro-ecological Innovations (Earthscan, 2002) and Biological Approaches to Sustainable Soil Systems (CRC Press, 2006). He has worked with the System of Rice Intensification (SRI) developed in Madagascar since 1997.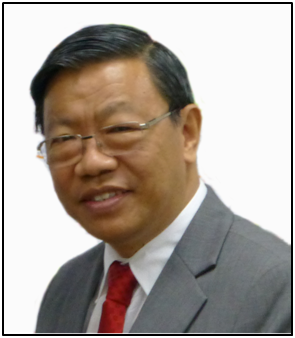 P. D. RAI
PD Rai is member of the 16th Lok Sabha from Sikkim and belongs to the Sikkim Democratic Front Party. This is his second consecutive term as a Member of Parliament. Previously, he has been Deputy Chairman of the State Planning Commission, Govt. of Sikkim, and has also chaired the Sikkim Industrial Development and Investment Corporation.He was awarded the Eisenhower Fellowship in 2000 for his contribution to Sikkim's economic and industrial growth. He is an alumnus of IIT-Kanpur and IIM-Ahmedabad.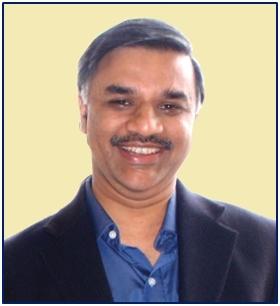 SACHIN CHATURVEDI
Dr. SachinChaturvedi is Director General at the Research and Information System for Developing Countries (RIS), a New Delhi-based autonomous. He was also a Global Justice Fellow at the MacMillan Center for International Affairs at Yale University. He works on issues related to development cooperation policies and South-South cooperation. He has also worked on trade and innovation linkages with special focus on WTO. Dr. Chaturvedi has served as a Visiting Professor at the Jawaharlal Nehru University (JNU) and has also worked as consultant to the UN Food and Agriculture Organisation, World Bank, UN-ESCAP, UNESCO, OECD, the Commonwealth Secretariat, IUCN, and to the Government of India's Department of Biotechnology and the Ministry of Environment and Forests, among other organizations. He has been a Developing Country Fellow at the University of Amsterdam (1996), Visiting Fellow at the Institute of Advanced Studies, Shimla (2003), and Visiting Scholar at the German Development Institute (2007). His experience includes working at the University of Amsterdam on a project on International Development Cooperation and Biotechnology for Developing Countries supported by the Dutch Ministry of External Affairs. Dr. Chaturvedi has also been a member of the IGSAC Committee of Experts for evolving a framework for cooperation on conservation of biodiversity in the SAARC region, as well as a member of the Editorial Board of Biotechnology Development Monitor (the Netherlands) and Asian Biotechnology Development Review (New Delhi). He has authored two books and edited four books apart from publishing several research articles in various prestigious journals.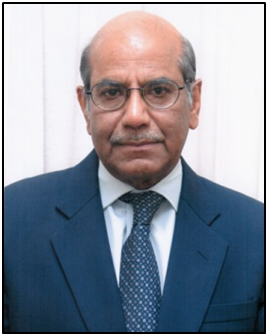 SHYAM SARAN
Shyam Saran, 67, is a former Foreign Secretary and has served as the Prime Minister's Special Envoy for Nuclear Affairs and Climate Change. He is currently Chairman of the National Security Advisory Board and Research and Information System for Developing Countries. He is a Senior Fellow at the Centre for Policy Research. Saran was awarded the Padma Bhushan, the third highest national award, in January 2011 for his contributions to Civil Service. He writes and speaks regularly on foreign policy, climate change, energy security and national and international security related issues.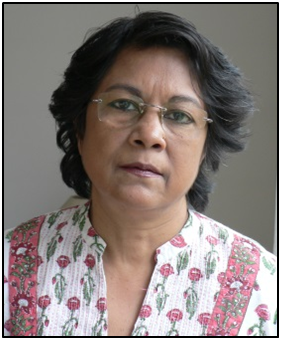 SUMAN SAHAI

Dr. Suman Sahai, who has had a distinguished scientific career in the field of genetics, is a recipient of the Padma Shri, the Borlaug Award, Outstanding Woman Achiever awards, the BirbalSahni Gold Medal and the Order of the Golden Ark.
Dr. Sahai is founder Chairperson of the Gene Campaign which is a leading research and advocacy organization, working on issues relating to food, nutrition and livelihoods. She has published extensively on science and policy issues and is a member of several national policy forums on scientific research and education, biodiversity and environment, biotechnology and bioethics as well as intellectual property rights.
DrSahaichaired India's Planning Commission Task Force on 'Agro biodiversity and Genetically Engineered Organisms', for the XIth Plan. She was a member of the Steering Committee of the National Biodiversity Board, the Expert Committee on Biotechnology Policy and the Bioethics Committee of the Indian Council of Medical Research.She has served on the Research Advisory Committees of national scientific institutions.
DrSahai can be reached at www.genecampaign.org and mail@genecampaign.org.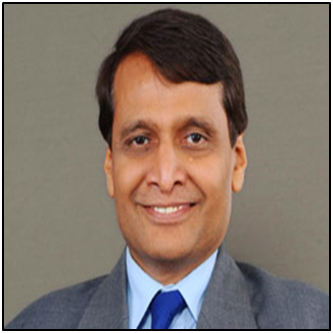 SURESH P PRABHU
Mr. Suresh Prabhu is an important figure in India's political landscape. He is regarded as one of the pioneer reformers of India's Power sector through the landmark Electricity Bill, 2001 that he helped to enact.
As Union Cabinet Minister for Power, Chemicals & Fertilizers, Environment & Forests, and Industry in the previous NDA Government, he initiated and piloted in Parliament: the Electricity Regulatory (Amendment) Bill 2001; the Energy Conservation Bill; the Electricity Bill 2001.
He initiated an action plan for creation of 1,00,000 MW additional capacity to enable power on demand; resolution of the problems of independent power producers; MoUs with the State Governments giving them specific milestones for reforms in power distribution; construction cost reduction; energy conservation; efficiency in generation, repair and maintenance, to improve PLF; harnessing the hydel potential of 1,50,000 MW; transparency in the bidding/tendering process; and Grid Discipline.He was also Chairman of Task Force for Interlinking of Rivers with a status and rank of Union Cabinet Minister.A qualified Chartered Accountant and after serving as the Chairman of Saraswat Bank, he was elected four-times as Member of the LokSabha from Rajapur Constituency of Maharashtra.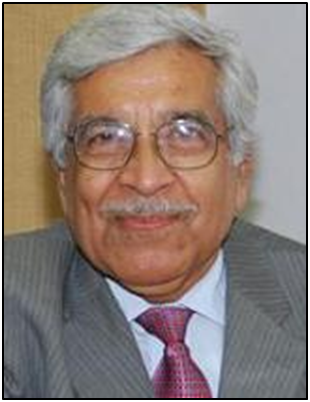 YOGINDER K ALAGH
Economist and Academician Yoginder K Alagh is Chancellor of Central University of Gujarat and also Nagaland University, and Vice Chairman of Sardar Patel Institute of Economic and Social Research, Ahmedabad.
Former Minister of Power and for Planning & Programme Implementation with additional charge of the Ministry of Science & Technology, Y.K. Alagh held key positions in Government of India and is currently Independent Director of several leading Indian companies. He is a Trustee of the Rajiv Gandhi Foundation and a Member of the Council of Nehru Memorial Musuem and Library.
He holds a Doctoral Degree in Economics from the University of Pennsylvania, and taught Economics in multiple prestigious Indian and foreign Universities (Sciences Politiques, Paris, Lectures in USA, Canada). He has been awarded the VKRV Rao Award in Economics for 1981. Extensively published at home and abroad his most recent book is The Future of Indian Agriculture, brought out by the National Book Trust. He writes for the Indian Express and Financial Express.
His current advising role includes Chair of the Committee to Develop A National Framework Law for the Water Sector, Chairman, NIRD Review Committee, Chair, Expert Committee on Doubling Pulses Production and Chair, Task Force on Revamping Agricultural Statistics of the National Statistical Commission.
Y.K. Alagh also was member and advisor of important International Institutions for Economy and Development: he was Member of the Council, United Nations University, Chairman, Scientific Steering Committee at UNESCO, Senior Fellow, World Institute of Development Economic Research, United Nations University, Helsinki. He was also Coordinator for South Asia Technology Network at Brussels, Special Adviser to the Secretary General of the UN (RIO) Conference on Environment and Development. He has been Senior Adviser Consultant to FAO, UNFPA, ILO, ADB, ESCAP World Bank and UNDP.
AJAY VIR JAKHAR
Ajay VirJakharis a farmer based in Village Maujgarh in Punjab, India growing citrus. He is Chairman of Bharat Krishak Samaj(Farmers' Forum, India) which was formed in 1955 and is a non-political, non-sectarian association of farmers' advocating for farmer prosperity and choices. He regularly holds Seminars and Conferences on issues of relevance to the farming community and participates and speaks at various National and International Forums. His articles appear regularly in various newspapers and publications.
He is the Editor of agriculture magazines; "Farmers' Forum" and "KrishakSamachar" targeting farmers, policy makers and those that influence policy in India.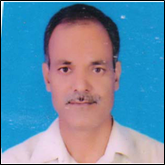 ANIL KUMAR VERMA
A post graduate in Agriculture from Rajendra Agricultural University, Pusa (Samastipur), Bihar, India I joined a rural development organization PRADAN in 1995 and implemented various livelihood projects for small and marginal farmers. In 2007 I piloted System of Crop/Root Intensification in Gaya and Nalanda districts of Bihar and later on formed a new organization PRAN (Preservation and Proliferation of Rural Resources and Nature) in 2012 which is presently working with 25000 small and marginal farmers in Gaya, Nalanda and Munger districts of Bihar. The government of Bihar included SRI in its agricultural policy and plans to cover 50% of Paddy area under SRI by 2017.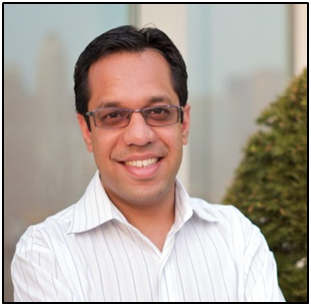 DR ARUNABHA GHOSH
A post graduate in Agriculture from Rajendra Agricultural University, Pusa (Samastipur), Bihar, India I joined a rural development organization PRADAN in 1995 and implemented various livelihood projects for small and marginal farmers. In 2007 I piloted System of Crop/Root Intensification in Gaya and Nalanda districts of Bihar and later on formed a new organization PRAN (Preservation and Proliferation of Rural Resources and Nature) in 2012 which is presently working with 25000 small and marginal farmers in Gaya, Nalanda and Munger districts of Bihar. The government of Bihar included SRI in its agricultural policy and plans to cover 50% of Paddy area under SRI by 2017.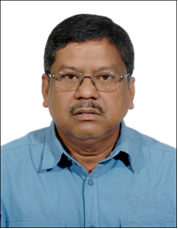 BAHARUL ISLAM MAJUMDER
Mr. Baharul Islam Majumder has a Master of Science in Agriculture (Agronomy) from University College of Agriculture, Calcutta University. An experience of 25 years in research development / planning / implementation of projects in the field of agriculture and 7 years field experience at District/Division/ Project Level in agricultural production. Development of Agriculture Extension imparted by National Institute for Agricultural Management (MANAGE), Hyderabad, Policy, Planning and Rural development imparted by National Institute of Rural Development, Hyderabad and Wheat production technologies imparted by GOI at AAU, Jorhat. Having experience in evaluation and appraisal of Agricultural Development Programme / schemes – continuously for more than 12 years.
Significant Contribution towards Agricultural Development in Tripura: Standardization of package of practices of System of Rice Intensification (SRI), a new system/method of rice cultivation, suitable for rain fed low land/medium land and irrigated eco-system of Tripura, which received appreciation from CIIFAD, USA and Directorate of Rice Research (ICAR) Hyderabad. Research /Trial / Experiment on SRI initiated in Tripura in the year 1999. Popularization and adoption of SRI in the farmers field. Area coverage under SRI over total paddy area has increased from 6.1 % during 2006-07 to more than 37 % during 2013-14 which contributes significantly in food grain production (Rice Contributes more than 97 % in food grain). Crop Diversification - Utilization of Rain-fed Rice Fallow and promotion of Pulses and Oilseeds cultivation. Re-Development of the Cropping/ farming system of the Shifting Agriculture.
Low external input (chemical) use technologies: Standardization of Integrated nutrient management for rice based cropping system. Introduction of Leaf Color Chart (LCC) to increase Nitrogen use efficiency and reduce the cost of cultivation. Production and Popularization of organic agricultural inputs like bio-fertilizer to minimize the cost of cultivation and to restore Soil health & fertility. Popularization of Bio-intensive Pest Management - biological control agents to combat the pest and diseases by organic means. Standardization of Package of practices major field crops grown in Tripura including recommendation of different HYV and Hybrids for various crops.
National Level Assignment: Member, Technology Support Group for SRI, Ministry of Agriculture, GOI. Taken proactive role in spreading SRI throughout the country. Has received awards for Best Extension Worker Award by : WWF-International, Switzerland, Acharya Prafulla Chandra Roy award by Tripura State Council for Science & Technology, Government of Tripura. Has been a Consultant Morocco Government for Promotion of new method of Paddy Cultivation, SRI(System of Rice Intensification) to reduce the use of external input ( Chemical Fertilizer, PP Chemicals, Herbicide) for the period of 6 (six) months. Mr. Majumder is an Executive Member, National Consortium on SRI and Member, All India Rice research workers, CRRI, Cuttack.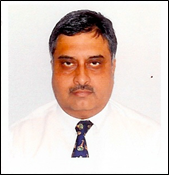 BALAKRISHNAN GOPAL
Balakrishnan Gopal retired recently as Vice President- Systems Integration, at Tata Consultancy Services. With a B. Tech degree in Electronics Engineering from I.I.T. Madras (1974), he has over 40 years experience in the field of IT Infrastructure and Systems.
For the last 20 years, he has been involved in large System Integration projects, particularly in Architecture and Capacity Planning. He has been responsible for end-to-end Solution Design and Delivery of very large projects
He is currently Consulting Advisor with TCS.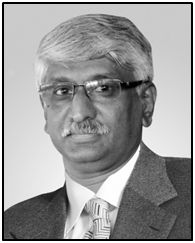 CONRAD DENNIS
Conrad has 33 Years' Experience in the tea industry, working in plantations in the Dooars region of North Bengal, Darjeeling and Assam. He was part of a team that procured, planned, ploughed and Planted over 1000 Ha of tea and built a state of the Art Tea Factory in the non-conventional area of North Dinajpur. He has held the following positions:
• Vice-Chairman Tea Association of India, Assam Branch.
• Member Area Scientific Committee, Tea Research Association Assam.
• District Coordinator National Rural Health Mission, Sivasagar.
• Tea Board Empanelled Inspector for certification of S.P.T.F and Q.U.P.D.S Schemes in member Estates.

Conrad is presently the Head - Process development and Strategy for Amalgamated Plantations PvtLtd ( A Tata Enterprise) the 2nd largest manufacturer of tea in India and also oversees the largest Integrated Organic farm in India -Hathikuli.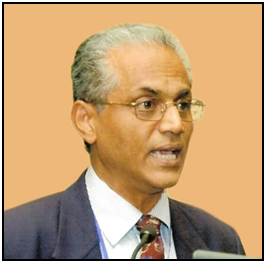 GEORGE C VARUGHESE
Responsible for building up trans-disciplinary group of professionals at Development Alternatives capable of addressing various facets of environment and sustainable development.Co-ordinated or actively participated in nearly all the activities undertaken by the group. Conceptualised and spearheaded several of the major initiatives including the Community Led Environment Action Network (CLEAN-India), Corporate Environment and Social Responsibility, Development Alternatives Information Network (DAINET), and the Poorest Areas Civil Society (PACS) Programmes.Also worked in the construction industry and academia.
Member of several international and national governing bodies, advisory panels and working groups on environment and development issues.Some of these include the Green Economy Coalition, Climate Action Network – South Asia, World Bank Community Development Carbon Fund (CDCF), the Global Water Partnership (GWP), UNEP Global Environment Outlook (GEO), IUCN, the Planning Commission and various ministries of the Government of India. Also spearheaded several NGO initiatives:like the Credibility Alliance nationally, and the Regional and International Networking Group (RING). Travelled extensively within India and overseas.
Masters Degree, with distinction, in Urban and Regional Planning from the School of Planning and Architecture, New Delhi. Bachelors Degree in Civil Engineering from the Regional Engineering College, Rourkela.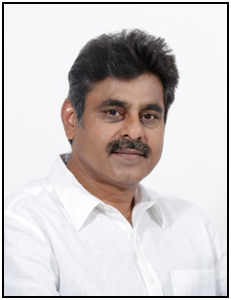 KONDA VISHWESWAR REDDY
Born on 26th February, 1960, Konda Vishweshwar Reddy is the son of Smt.Jayalatha and Konda MadhavaReddy, Former Chief Justice of Andhra Pradesh and Maharashtra.He is the grandson of Shri.Konda VenkataRanga Reddy, Former Deputy Chief Minister of Andhra Pradeshand a doyen of Telangana region.
ShriVishweshwar Reddy was greatly influenced by the political scenario prevailing in the early 1960's while growing up in his grandfather's house, a hub for Telangana political stalwarts, educationists, lawyers,poets, social reformers, farmers and was undoubtedly the birth place of the movement for a separate statehood for the region of Telangana. As a witness to the injustice meted out to the region of Telangana,he was sensitized at an early age to the problems and concerns of the people of the region. He has imbibed the qualities of commitment, relentless hard work,straight forwardness, the drive to serve the people of his region, from his father and grandfather.
An Engineer by profession, he has a Master's degree in Engineering from the United States of America and worked as an adjunct faculty in the New Jersey Institute of Technology, N.J., Essex County College,Newark,U.S.A. Having returned from the United States of America, he worked as C.E.O. & Managing Director of Wipro Healthcare I.T.Ltd and C.E.O. & Managing Director of GE Medical Systems Information Technology and is presently the Managing Director, Citadel Research and Solutions, Ltd. He has a number of patents and copy rights registered to his credit.
As the Trustee of Justice Konda Madhava Reddy Foundation, he has pioneered a course for youth who failed in their matriculation, in training them in multi-skilled employable courses in Electrical works, plumbing, driving, cooking, sustainable methods of farming, etc., where they become self -reliant, self- employable and lead a life with dignity. He is involved in various health care programs in Ranga Reddy district and has conducted many health camps and health education programs with an emphasis on women and child health and nutrition. He has been conducting numerous sports tournaments for youth in badminton, cricket, Kho-Kho, Kabaddi, trekking, etc.
An ardent sports enthusiast, he is actively involved in adventure sports like White water Kayaking, Rafting, Rock-climbing, Trekking, Dirt Bikes, Kite Surfing, Exploring rivers, old forts,etc. He is passionate about painting and is also a music lover. An educationist, he is the Member, Managing Committee, A.V. Education Society, which runs schools, Degree Colleges, Law College, etc.
His involvement in various social work activities and his exposure to people from various walks of life have enthused him into serving the people of his region and reaching out to them. With extensive knowledge on the dynamics of the Telangana region, the injustice meted out to the people of the region in terms of irrigation, finance, socio-economic benefits, education, etc., and as the founding Chairman of Progressive Telangana Foundation, he actively researches and participates in discussions through various forums on Telangana and its case and also presented it before the Justice Srikrishna Committee .Foregoing a promising career and profession, Shri. Konda Vishweshwar Reddy has dedicated himself to the people of Ranga Reddy district and his aim in life is to serve his people and do his bit in bettering their lives.Young, Committed and Multi-faceted, he would be the right person to be the Modern -Age Indian Politician.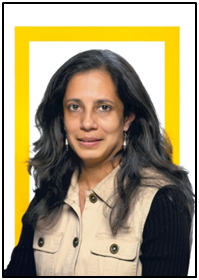 NILOUFER VENKATRAMAN
NilouferVenkatraman is the editor-in-chief of the award-winning magazines, National Geographic Magazine (India), and National Geographic Traveller India. After earning a PhD in cultural anthropology from Temple University, Philadelphia, NilouferVenkatraman spent several years in academia. Over a decade ago she serendipitously became a writer and editor of travel guidebooks on India. Since then, she has been involved the world of magazines, writing, editing, and travel.

PERSES BILIMORIA
Mr. Bililoria was born in Mumbai on September 4th, 1959. He was educated at the Cathedral and John Connon High School in Bombay and completed his senior Cambridge exams (O levels) in 1975 with a first class.
He thereafter completed his Bachelor of Commerce with honors at Bombay University and later completed his training for Chartered Accountancy with S.B.Billimoria and company in Bombay. He is the Founder and Chief Executive Officer of Earthsoul India Private Limited.
He was a member of the expert committee on plastics in waste management, constituted by the Ministry of Environment and Forests in New Delhi and sits on the standards committee for the Bureau of Indian Standards with special reference to biopolymers from renewable resources in India. He was also a member of the Environment Committee of FICCI (federation of indian industry) for the year 2007-08, 2008-09.
He is the pioneer of the biopolymer movement in India and has been responsible for introducing novamont's mater-bi in India since the year 2001.
He launched and introduced the UK family owned, cobra beer, in India in 2002 and was its CEO till September, 2007. Under his leadership cobra was brewed and sold in 15 states of India. He has recently been appointed as an advisory committee member, of the International Biochar Initiative, headquartered in Washington DC.
He is also the founder president of the society of Biochar Initiatives, an NGO formed in January, 2010. He is the Founder President of the Biopolymer Society of India.
He is a passionate environmentalist and has presented papers on various environmental issues both in India and abroad.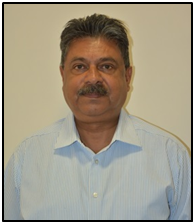 PRABIR BANERJEA
Prabir has 27 years experience in the FMCG category in Marketing and Sales having worked with Multinational companies till 2006. From 2007 Prabir has been actively involved in the promotion of Aquaculture, Organic Farming, Eco Tourism and Wild Life Conservation for creating sustainable livelihoods in the North Eastern part of India. Prabir is a founding member of Balipara Tract and Frontier Foundation, a not for profit NGO instituted with the mandate of "facilitating and driving community level involvement and employment/income generation".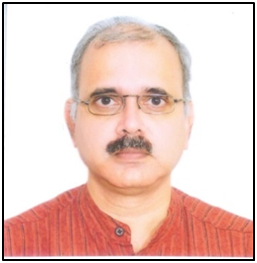 C. SHAMBU PRASAD
Dr C Shambu Prasad is a Professor in the Rural Management and Development at the Xavier Institute of Management Bhubaneswar (XIMB). Trained as an engineer he pursued his doctoral work on science, technology and society studies from IIT Delhi after stints in the industry, a Masters in science policy and an active engagement with a civil society organisation in between. He brings to his research, teaching and strategic consulting multidisciplinary insights on innovation and public policy and has been involved in knowledge dialogues and learning alliances with practitioners and academics working together to enhance innovation capacitiesof communities at the margins. His work involves rural livelihoods, sustainable agriculture, ecosystem management, innovation management, social entrepreneurship and public policies.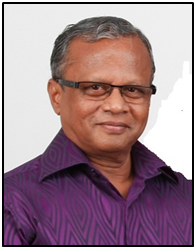 T. M. THIYAGARAJAN
Dr T.M. Thiyagarajan was a Professor of Soil Science and Agricultural Chemistry in Tamil Nadu Agricultural University, Coimbatore and has held the positions of Director (Centre for Soil and Crop Management Studies) and Dean, Agricultural College and Research Institute, Killikulam campus of the same University. He has studied extensively the soils of Tamil Nadu andhas worked nitrogen management for rice, simulations and systems analysis for rice production. Dr Thiyagarajan has carried out several research projects in collaboration with the International Rice Research Institute, Los Banos, Philippines and Plant Research International, Wageningen, The Netherlands. He was the first scientist in India to evaluate SRI (System of Rice Intensification) in 2000 and has been an expert in that aspect since then.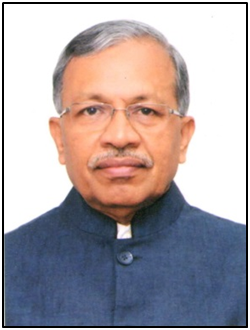 T. NANDA KUMAR
Mr T. Nanda Kumar joined the Indian Administrative Service in 1972 and worked in various important positions in the State Government. He also worked with UNCTAD for 3 years. He worked as Director (Housing, Drinking Water & Sanitation) in the Ministry of Urban Development, Joint Secretary (Textiles) and Chairman, Spices Board in the Government of India. He served Government of India as Food Secretary from 2006 and as Agriculture Secretary from 2008 till 2010. He was subsequently appointed as a Member of the National Disaster Management Authority in October, 2010 from which position he moved as Chairman, National Dairy Development Board with effect from 3rd March, 2014. He has made significant contributions to policy formulation at the national level in food, agriculture, rural development and trade and writes extensively on these subjects.