2018 Annual Conference
RESOURCE EFFICIENCY AND JOBS
OPPORTUNITIES FOR BUSINESS AND POLICY
International Convention Hall BSE Limited, Mumbai
October 11-12, 2018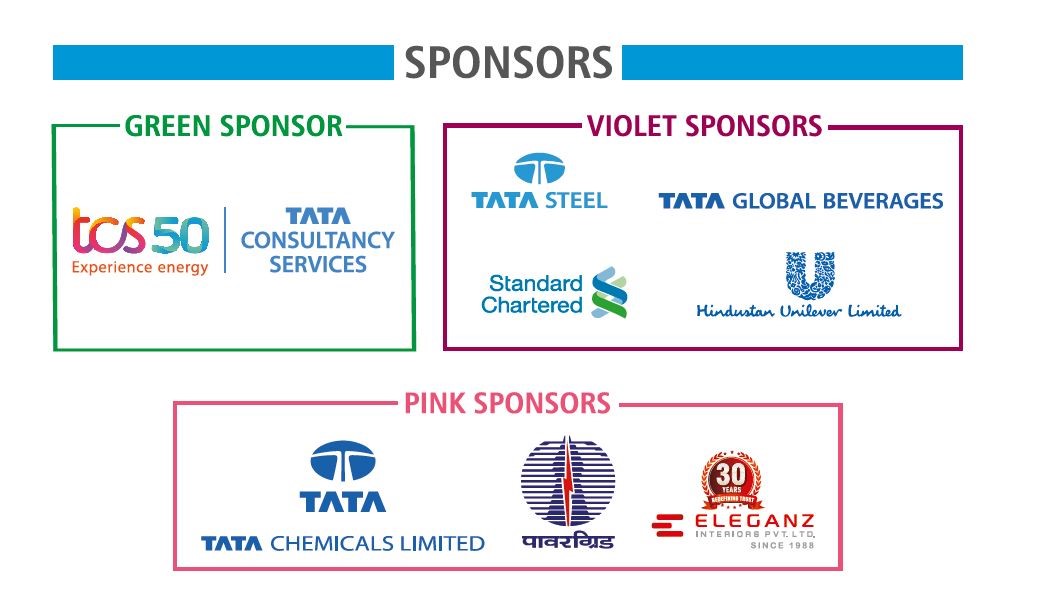 2018 Annual Conference, Highlights of Day 1 - 11 October 2018

Day one focused on understanding resource efficiency and jobs while looking at opportunities for business and policy. The discussions covered the following sessions:

Inaugural Session with Keynote Address by Chief Guest, Shri Ram Madhav, National General Secretary, Bharatiya Janata Party; Address by Shri Ashish Kumar Chauhan, Managing Director and CEO, Bombay Stock Exchange, Guest of Honour; Introductory Remarks by Shri S Ramadorai, Chairman, Club of Rome-India; Presentation on setting the context by Dr Ashok Khosla, Trustee, Club of Rome - India and closing remarks by Shri Ranjit Barthakur, Secretary General, Club of Rome-India.

Enhancing future livelihoods in rural India and resource efficiency
Employment opportunities in infrastructure and environment challenges
Reshaping the economy to accelerate jobs

Key highlights drawn from the sessions

We are facing a unique challenge in India where for the first time we are looking to tackle both poverty and environment challenges together, within a given time frame
Economic development has not necessarily brought equity with it and has not reached the last person. Moreover, the ecological dimension has been ignored.
Systemic approaches are required to raise efficiencies in areas of financial, physical, natural and human capital
The future depends on material consumption and finding ways to do more with less
The focus now is on moving to a circular economy from a linear economy
The circular economy is a closed loop system with circular supply, resource recovery, product lifecycle and shared economy
For example, "deconstruction" over demolition would facilitate the recycling of materials such as steel etc. up to nearly 90% of the resources used in building.
Opportunities for business and policy are not just about jobs, but resource efficient jobs.
Within this framework, the Indian economy can achieve a significant growth rate through a strategic approach to sustainable development for all
A combination of openness and risk-taking by all stakeholders along with effective policies can lead to sustainable jobs
Measurement of resource efficiency was flawed as environmental resources were not accounted for, thus leading to false accounting
Now, resource efficiency and sustainable development lie at the heart of India's transformation
People who think differently will lead the job market through an innovative ecosystem as the cycle of innovation is moving towards entrepreneurship.
The current job structure does not allow for sustainable jobs for youth, and therefore it is important to encourage local innovation and inspire futuristic thinking
Rise of entrepreneurship in India will result in job growth in the future
Jobs of the future will have a merged and fused character. New startups and enterprises can create new age jobs, where for example, a person interested in music and health can be a music therapist for children.
Thus, skills for jobs should not theorise on jobs for today, but skill-based programmes must be designed keeping in mind requirements for tomorrow
Nature economics and nature capital is the future of skills and employment. Nature skills can be the basis of employment.
Rural India exemplifies practices of circular economy. Connect rural towns and make them the hubs of economic opportunities of the future.
Rural India does not rely on agriculture as its sole source of income. Most rural citizens have multiple income sources.
When it is quoted that more than 60 percent of the population will be living in urban areas, it also implies urbanisation of villages and increase in small towns. Small towns should then be designed to manage the increased population and provide jobs with sustainable development.
We must focus on turning around conventional challenges such as high population rate, excessive unemployment and culture into opportunities for the country's benefit.
Infrastructure is the 2nd largest employer and therefore, remains significant for jobs and livelihood creation
The infrastructure sector has 94 percent of informal labour leading to human and environmental safety and productivity issues, and human rights violations
Stock Market Indices like Carbonex and Greenex provides avenues for investors to opt for green investments and thus, mitigate the risks associated with climate change

Recommendations

Job opportunities are insufficient because of the structure of the system that is in place so we must understand the structure of the current system of jobs. We need to redesign the system to produce the results we desire.
The design challenge is to match capabilities to work requirements.
Recommendations for policy and business for designing effective work parameters are:
Size: A smaller informal business entity does not refer to a weaker one | We can aggregate them into clusters and platforms for resource rationalisation
Education: Instead of setting up assembly line systems for skill development systems and chasing numbers, put in lifelong modular and learning systems and if there is a mismatch between skills and work, create a dynamic environment of work and learn
Labour laws: As people are the only appreciating assets, avoid hire and fire and invest in human resources
Formality: Respect the context and do not impose formality on the informal sector
Jobs are not sprinkled onto an economy, they grow out of an ecosystem; policy and business paradigms should ensure there is more systems thinking and systems action
If wages are not sufficient, policies will have to be more regulatory, as wages reflect the value of the person in the economy
India's rich culture can drive a soft power economy by capitalising on areas such as Indian cuisine, culture, and spirituality for creating job opportunities
The business community can adopt novel approaches to reduce unemployment such as two people being hired for the job of one, with shorter work periods and the remaining period being used for community service or other socially constructive activities. The business sector could benefit from working out measurable outputs as their contribution to society and get tax benefits
Redefine GDP as Green Development Index
Adopt sustainable practices by creation of sustainability codes across the value chain
Focus on investing in and developing underdeveloped areas
Make investments in resource regeneration (water, soil, grazing land, forest land) attractive. Institutional mechanisms must enable profitable investments in order to create millions of jobs, unleashing productivity in the long run
Farmers have the DNA to work with soil and the environment. Keep the naturally skilled farmer at the centre of this resource regeneration movement as the farm is his natural habitat.
Before smart cities, focus on smart villages, as villages are the nestling ground for creativity
Micro-irrigation will reduce requirement for water, create more jobs and increase crop productivity
Focus on making India the solar energy capital of the world
Cleaner energy in the manufacturing of materials, unexplored alternatives such as construction and demolition waste and plastic and circular thinking should become the norm
Design for resource efficiency should include quick and easy dismantling and reuse of components in infrastructure
Form coalitions in India to promote circular economy with targets in numbers and dates and localise the activities for resources to be mined and put back into the economy
The way forward is continuous skill upgradation even on the job, improved work conditions at the site and visibility across all tiers of the supply chain.
Mobilise masses by showing vision; encash on the spirit of India, its creativity and its innovation

2018 Annual Conference, Highlights of Day 2 - 12 October 2018

Day two focused on understanding resource efficiency and jobs while looking at the circular economy and the roles of skill development and Micro, Small and Medium Enterprises in accelerating jobs while ensuring resource efficiency.

The discussions covered the following sessions:

Circular Economy in Urban India (Harmonising Employment and Quality of Life): Prasad Modak, Executive President, Environmental Management Centre as moderator; Special Address by Praveen Pardeshi, ACS, Government of Maharashtra; Sanjay Bhatia, Chairman, Mumbai Port Trust; Ms Shailaja Rangarajan, Founder and CEO - Rimagined, Startup on upcycling waste; Sanjay Jha, Director, Dale Carnegie and President AIPC Maharashtra and Pankaj Kumar Satija, Chief Regulatory Affairs, Tata Steel Limited
Changing skills in Emerging Service Sector (Finance, Service Industry, Renewables, IT and Telecom)
TISS perspectives on Jobs and Livelihoods in India
MSMEs: Key to India's Manufacturing Ambitions

Valedictory Session

Sustained population and consumption increase has put a lot of pressure on existing resources, making resource efficiency and better use of secondary raw materials more critical than before.
The aggregate damage of the present destroys the future, therefore there is a need for rethinking the artificial divide between "society" and "economy" and a directed move towards grappling with inequality and making urgent lifestyle changes while realistically reconsidering sustainability through the profitability model.
Is the technology boom making a meaningful difference in terms of wages and productivity in the lives of the working class?
Despite the rapid increase in technological advancement post-LPG and significant rise in real productivity, ostensible causation between technology and productivity cannot be established. On the other hand, the share of labour in total income has been declining, implying a steady rise in inequality favoured towards capital assets.
Policy and strategic programme action in the state of Maharashtra characterises the circular economy being pursued via sustainable infrastructure for regenerating growth to reduce poverty.
Five major shifts in infrastructure investments have been embarked upon for transformative sustainable action for resource efficiency and jobs on a massive scale. These include mass public transport, new-age and eco-sensitive construction techniques, decentralised water harvesting structures and watershed development and clean energy – all on a war footing with political support and leadership.
Innovative dimensions to resource efficiency such as repair, refurbish and remanufacturing were enumerated as concepts associated with circular economy with examples such as upcycling and repair cafes quoted in the context of urban India.
The need to identify upcycling as a measure of disruptive innovation in manufacturing cited as a potential industry to create jobs and livelihoods for thousands.
Waste to be recognised as an alternative industry with tremendous potential for employment, subject to appropriate institutional support such as revised taxation structure as headway from the existing structures.
The digital age in India has empowered its young to develop independent and creative minds. This is a strength and asset that must be supported, particularly through incubation centric growth.
Ecosystems for innovation and entrepreneurship with tinkering labs, incubators and mentorship such as those provided by the Atal Innovation Mission for school and college students is an exciting example that sets free the inventive spirit in youth for product ideas and start-ups.
Revision of the segregation parameters of urban and rural areas for inclusive growth and development are prerequisites for successful and sustainable policy implementation.
The conflicting definitions of urban and rural and fragmentation of government departments proves to be a problem in reaching the target population. For example, initially, Krishi Bhawan was the one point for all decisions related to rural. But after 1980s, this was divided into multiple departments (forest, agriculture, horticulture, animal husbandry, fisheries); despite the end user still remaining the 'farmer' for whom separate policies and schemes are being planned.
The need for better connections between the cities and the interiors of India, whether in terms of knowledge exchange, understanding contexts or spatial closeness.
MSMEs are the opportunity to drive bottom up sustainability and job creation by focusing on clean tech and green markets.
Academia can play the role of a catalyst for MSMEs by conducting research and developing strategies to develop sustainable practices for energy consumption of MSMEs.
The experiments for manufacturing with disruptive trends in technology such as 3D printing and automation are useful examples for innovation for MSMEs to be scaled nationally, as many manufacturing industries may be put out of business.
Issues faced by MSMEs like lower capitalisation, heavy dependence on credit can be solved by creating access to institutional mechanisms to provide timely finance for MSMEs to avoid working capital crunch.
Several steps have been taken for financial support for MSMEs such as the Trade Receivables Discounting System TReDS, cluster approach for MSMEs, financing by SIDBI, MUDRA scheme for facilitating MSME entrepreneurial ecosystem, collateral-less loans, no tax for initial three years, larger recovery period on NPA declaration, etc.
Multiple government policies like Clean India, Make In India and Zero Effect, Zero Defect exist to achieve a balance of both of these along with employment creation. Zero Effect, Zero Defect in particular, can optimise use of resources, minimise waste and enhance efficiency through use of environmental management tools and intensive auditing processes.
Clusters consisting of similar business share best practices and resources that can help achieve scale. Israel's example of a government-endorsed can fund for partial ownership of the start-ups and encourage investment by the citizens.
Without mindful individuals and conscious cultures, it is impossible to consider saving natural resources.

Recommendations

The two days of the conference were designed to provide a cache of ideas to approach policy makers for maximisation of job opportunities with resource efficiency.

Provide required support and linkages through incubation centres with state of the art machinery to create centre points for growth, disruptive technology and futuristic innovations.
Facilitate a win-win scenario for public-private collaboration as an advancement mechanism towards resource efficiency and job creation at scale.
Revise the segregation of urban and rural areas for inclusive growth and development mentioned as collateral requirements to successful policy implementation.
Identify upcycling as a measure of disruptive innovation in manufacturing as a potential industry to create jobs and livelihoods for thousands.
Recognise Waste as an alternate industry subject to appropriate Institutional support
Introduce standards for upcycling industries, especially in risk profiling products and ascertaining their fitness for consumption, as well as for governance and policy with regard to the taxation of upcycled products and market creation.
MSMEs to be facilitated as power houses for employment creation.
Develop capacities of MSMEs on issues like waste recycling to integrate informal sector with formal sector and create more sustainable livelihoods by fostering "wealth from waste".
Higher academic and industry collaboration to solve MSME problems and establish networks of like-minded and motivated individuals.
Best practices from developed economies such as Switzerland's 'competence instead of collateral' or South Korea's seed fund sharing for start-ups, Malaysia's certification programme for star-ups and linkages between MNCs and SMEs for capacity building to be adopted.
The Human Development Index indicators, protection of human essence and the tapping of inner strength to be seen as prospective approaches for respecting people both at work and in society.
As human resources are the only appreciating resources, care for their social well-being will lead to people being the greatest asset to India in the future.