2020 Annual Conference
CREATING A SUSTAINABLE FUTURE FOR JAMMU & KASHMIR, AND LADAKH
New Opportunities for an Inclusive and Green Development
WWF-INDIA, NEW DELHI
JANUARY 16 & 17, 2020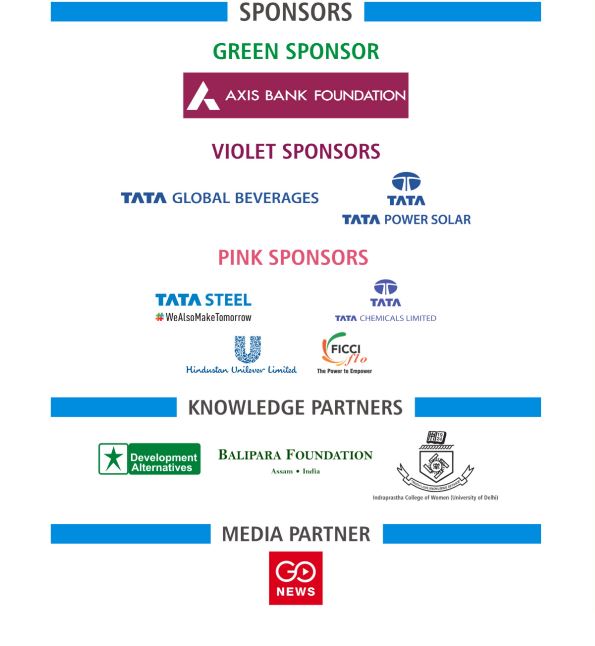 2020 Annual Conference, Highlights of Day 1 - 16 January 2020
The Club of Rome is an apolitical global think tank which serves as an influential platform to bring together individuals who share a common concern for the future of humanity, particularly to seek solutions for our current economic, social and environmental predicaments. Members are notable scientists, economists, businesspersons, and former heads of state and high-level civil servants from around the world. The Club of Rome's Mission is to promote understanding of the global challenges facing humanity and to propose solutions through scientific analysis, communication and advocacy.
Founded in 1968 at Accademia dei Lincei in Rome, Italy. It has over 30 chapters worldwide. The Indian National Association for the Club of Rome was established in 2011 as nonprofit charitable Trust. It is chaired by Shri S Ramadorai, of Tata Group of Companies and steered by Dr Ashok Khosla, Lt Gen Arun Kumar Sahni and Shri Ranjit Barthakur.
The Club of Rome – India, in partnership with Development Alternatives, Balipara Foundation and with the financial assistance of Tata Steel, Tata Power Solar, Axis Bank Foundation, Tata Global Beverages, RGICS, Tata Chemical and FICCI is holding two days consultation on CREATING A SUSTAINABLE FUTURE FOR JAMMU & KASHMIR, AND LADAKH.
Eminent domain and subject matter specialists will explore the opportunities that exist or can be created in Jammu & Kashmir, and Leh & Ladakh which are nestled in a region of the country, the Himalayas, which is both extraordinarily rich in natural and human resources and highly fragile in its economy and ecosystems. The region's bounty of natural capital – forests, fertile soils, water, minerals sources of renewable energy and scenic beauty, combined with its huge wealth of social and cultural capital can, with the right technological and institutional choices, give it a highly prosperous and sustainable future.
The 2020 Annual Conference discussed the opportunities for a better tomorrow through:
Designing Development for Accelerating Growth - Social Equity
Nature-Based Solutions
Resource Mapping
Industrial Ecosystems - Jobs and Livelihoods
Actions on Climate Change

Shri. Nitin Gadkari, Minister for Road Transport & Highways of India and Shipping Ministry of Micro, Small and Medium Enterprises in the Government of India graced the opening session and Dr. Karan Singh, Former Governor, Jammu and Kashmir gave a special address.

Mr Nitin Gadkari (Address by the chief guest)

He talked about various projects if transportation coming up : highways, tunnels, roads etc which cost around 7000 crore. He focused on how after the removal of article 370, the hospitality industry will grow and the roads will be developed. This will also lead to employment

He emphasized a lot on honey production as well as charkha which is given to the women for self reliant. This has also increased their wages. He said we need to convert knowledge into wealth which will lead to the growth of J&K and Ladakh.

Biggest problem- poor infrastructure, railway till Srinagar
70k crore projects for transport: Delhi- Katara cream express
Works on 7 highways have started: Srinagar to Jammu, jhujhila project for all year connectivity
Hydropower project for revenue
Tourism biggest potential for revenue generation
After section 370, hotels and resorts can be built therefore generating employment, 29% growth in MSMEs
Technological sector- village industry 75k crore turnover
Industry of honey: replacing sugar for honey
Khadigram udyog- handkerchief for 50rs made of charkha. 2000 female workers engaged. 80 handkerchief in 4 hrs. 3rs per handkerchief. 2 crore hanky to paytm. Pashmeena saree industry
Electric pottery wheel- 712 workers. 18 lakh tonne apples bought by govt of India
Improvement in agriculture for apples etc.
Technology is the future
Bio aviation fuel- employment potential
Export potential for pashmeena
Solar charkha
Value addition to the regional raw material
Three plans as per the different conditions of the area- Ladakh and Leh, Kashmir and Srinagar
"American roads are not good because America is rich but America is rich because of good roads." – John F. Kennedy

Dr Karan Singh Dr Karan Singh emphasized in how the creation of J&K was a monumental affair and it was the Dogras that created J&K which we claim to be ours today. He talked about the Dogras empire that ended in 2019. He also said that unplanned tourism can pose a great problem to the union territories. He agreed with the creation of new hotels and buildings but pleaded to take care of the architectural style, to preserve the culture of the area. We have unique asset and we need to preserve it. He also said that it's not necessary to destroy nature to build infrastructure. We can be in harmony with it and still thrive for instance building rope ways instead of destroying the mountains to construct road on top of it. The major problem in Kashmir is of drying lakes, suffering horticulture and dimnishing handicrafts. He said that if you wish to improve the condition then firstly reimburse the loss of people and also pay attention to the ex-servicemen. To be actually developed, development is to be done well.

Dogras created jammu and Kashmir
Creation of Jammu and Kashmir was a monumental affair
Dogra Empire: 1846- 2019
Ladakh can be a massive creator of solar power and wind power
1967- tourism and aviation ministry
Unplanned tourism can destroy the ethnicity of the area
Electric vehicle for ladakh
Internal locomotion in ladakh
Consciousness about the pristine Architecture of ladakh
Rope ways are better way to commute than roads
Ladakh is politically empowered now
Development required political empowerment
Kashmir should be politically empowered
Detainment of three Chief Ministers for 5 months
Development is empowering the people of Kashmir
Problems in Kashmir-. Dal lake is now 1/5th of what is was before. "I have seen dying the Dal Lake." Lakes have disappeared. Great Wullar lake is also considerably deteriorated. Therefore, improve the hydrology of the whole valley
Cities are drowning because of the infrastructural blunder
Horticulture: due to transportation, the crops and transportation are not able to reach., introduce more varieties and replenish the stock
Honey and saffron crops are in danger
Handicrafts: Compensation to the carpet weavers and shawl makers
Industries: Low polluting- high tech industry must be set up to save the valley
Forests: " Forests are the glory and our saviours."
Deforestation is a major issue
Wildlife: for preserving the unique, preserve the forests
Major problem in Srinagar and Jammu: waste disposal and irrigation
Chamba- Bhadarwa road should be developed
Ex- servicemen in Jammu: Dogras, should be given adequate incentive and attention